It is never easy to see an animal in pain, but it's even harder when it is an innocent baby.
This past week, a good Samaritan found Rye, a six-week-old kitten, outside on his own and brought him to Great Plains SPCA. Little Rye needed immediate medical attention. His tail had been "degloved." This is when an extensive amount of skin is torn away from the underlying tissue. Poor Rye was in an incredible amount of pain. Our Shelter Medicine team made the difficult decision to almost completely amputate his tail.
The surgery went perfectly, thanks to our team of skilled veterinarians. We knew his recovery wouldn't be easy and wanted to give him a safe space to heal. That's when one of our staff members stepped up and offered to take him home and foster him during his recovery.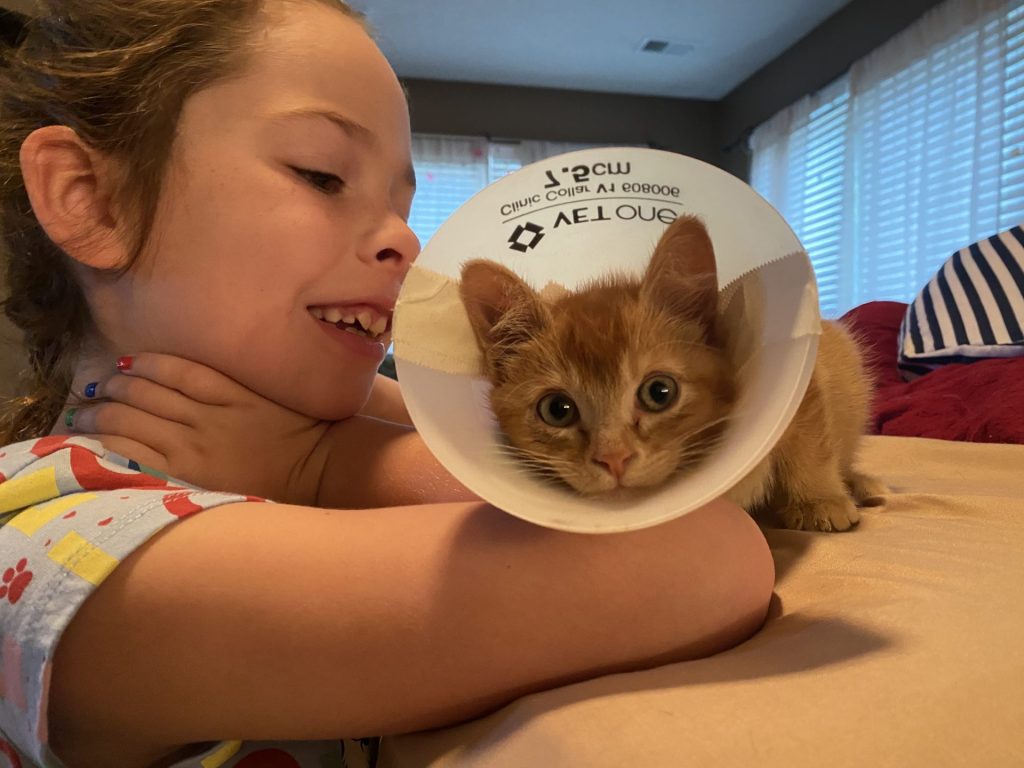 Emergency surgeries like this not only affect us emotionally, they can be quite costly, but if it ends an animal's suffering, it is worth it. If you would like to help us on our mission to continue to help innocent animals like Rye, please consider making a donation where your impact will be MATCHED up to $150,000 during our Lend A Paw Match Campaign.