To drive change in our community through innovative programs that promote adoption, outreach and a better life for pets and the people who love them.
To keep our mission at the forefront of everything we do, at Great Plains SPCA we uphold a culture where:
We treat animals and people with respect, dignity and compassion.
We focus on the "we" versus "me" driving results with flexibility, efficiency and integrity.
We are a diverse, proactive team with a solution-focused mindset that strives to be the best animal shelter in the Midwest.
Great Plains SPCA is a platinum-level Candid. 
GuideStar
participant, demonstrating its commitment to transparency. GuideStar is a leading source of information about nonprofit organizations' results, sources of funding, financial stability, and leadership. Measuring and communicating an organization's impact is considered in the overall evaluative process.
Click here
to learn more.
Great Plains SPCA has been evaluated by Charity Navigator, the world's largest and most trusted nonprofit evaluator, and earned a Four-Star, 99% Rating! This is the highest possible rating on Charity Navigator. Charity Navigator's third-party accreditation validates our organization's operational excellence. This milestone achievement for Great Plains SPCA couldn't have happened without you and your support. Thank you for being part of our family as contributors, funders, and volunteers.
Welcome to Great Plains SPCA – A note from Tam Singer, CEO
Great Plains SPCA provides lifesaving services for approximately 4,000 animals annually in the greater Kansas City area. Great Plains SPCA exists because of our caring Kansas City community and generous donors. We offer a lifelong, full-circle approach for pets and their human companions with our three-pronged approach: prevention, adoption, retention.


When we began as Animal Haven in 1966, we committed to working as the community shelter, filling in a need that didn't exist at the time. Today, our commitment remains to the cities and residents we support. As Kansas City's premium family shelter, we continue to support the nine municipalities with which we are contracted, including Overland Park, Leawood, Lenexa, Mission Hills, Prairie Village, Shawnee, Bonner Springs, Lake Quivira and Johnson County Parks Department and the Johnson County Sheriff's Department.


We work every day to provide best in class care for homeless pets, reuniting lost pets with their owners, and serving those in greatest need through our HERO program, collaboration with Puppies for Parole, and public behavior classes. Our commitment to matching pets with forever homes is at the center of everything we do.


As CEO, I am committed to creating an inclusive and diverse organization and ensure that our mission to be "A Hero for Pets; Partners for Life" is possible.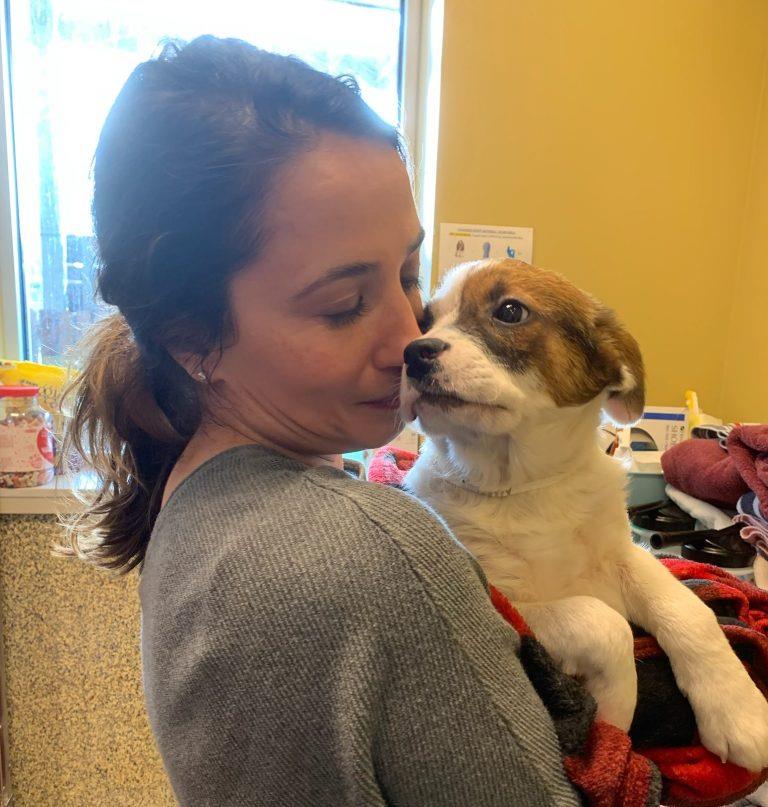 Tam Singer


Chief Executive Officer
Great Plains SPCA is fortunate to have the support of highly respected business leaders on our Board of Directors to help us drive our mission forward. They work alongside the experienced business professionals and experts in the animal welfare field that form the Great Plains SPCA team.
Chuck Laue, Chair
Paul Weber, Vice Chair
Thad Hubler, Treasurer


Jared Coleman
Amy Fowler
Pam Scott
Corporate Secretary
Brennan Tucker
Emeritus Board Member
Tom Rensenhouse
Executive Leadership Team
Scott Poore |  Chief of Advocacy and Media Relations
Poore's extensive experience in marketing and promotion running his successful company, Mission Driven Goods, and his notoriety as an animal advocate in the Kansas City area, are key in further advancing the mission of Great Plains SPCA. Poore is our point-person on all media appearances for our organization, promotion and emceeing of Great Plains SPCA events, and fundraising specifically for animal emergency cases. Read the Press Release