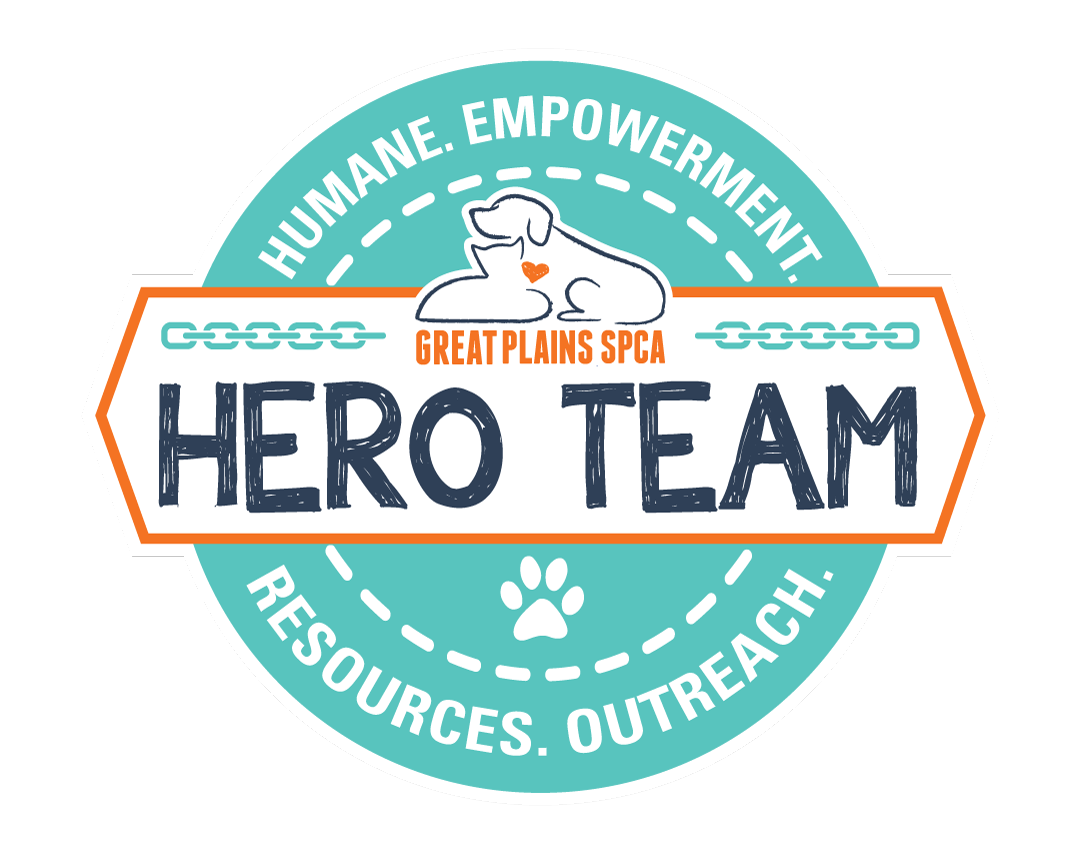 Our HERO (Humane Empowerment Resources Outreach) Team is a distinct program in the Kansas City Metro that works to improve communities through education and outreach. With a humane, non-judgmental approach and the proper resources, our team is committed to helping improve the lives of the pets and the people who love them in our community.
We have seen virtually every situation, whether it is an outside dog living year-round without proper shelter; a pet owner who loves their pet, but cannot afford to buy pet food, or community cats who need to be spayed or neutered. Many of the animals served through this program have owners with limited financial resources – yet many have huge hearts. With a little education on how to better meet the needs of their pets, and the importance of spaying and neutering, we have been able to turn some "less than ideal" situations into success stories.
Please contact our HERO Outreach Team at HERO@greatplainsspca.org for more information, if you are concerned about a pet in the community, or if you know of a pet who needs:
Food assistance to keep from going hungry
Shelter or straw for appropriate outdoor housing
Relief from being chained
Community Cat Trap Neuter Return information and support
Advice for behavioral issues
Through education and advocacy our team strives to build awareness, address community concerns, and help reduce pet overpopulation.
Want to help support our HERO Program? You can donate items through our HERO Team Amazon Wish List. Click the button to see what we need!
Click the pdf icon to download the guide
Community Cats
In the greater KC Metro and beyond we often see (or even care for!) community cats.  Community cats, also called feral cats, are unowned cats who live outdoors. Like indoor cats, they belong to the domestic cat species (felis catus). However, community cats are generally not socialized, or friendly, to people, and are therefore unadoptable. They live full, healthy lives with their feline families, called colonies, in their outdoor homes. They are masters of their domain, finding resources such as food, water, and shelter on their own– even in extreme cold and heat. Email tnr@greatplainsspca.org for more information.