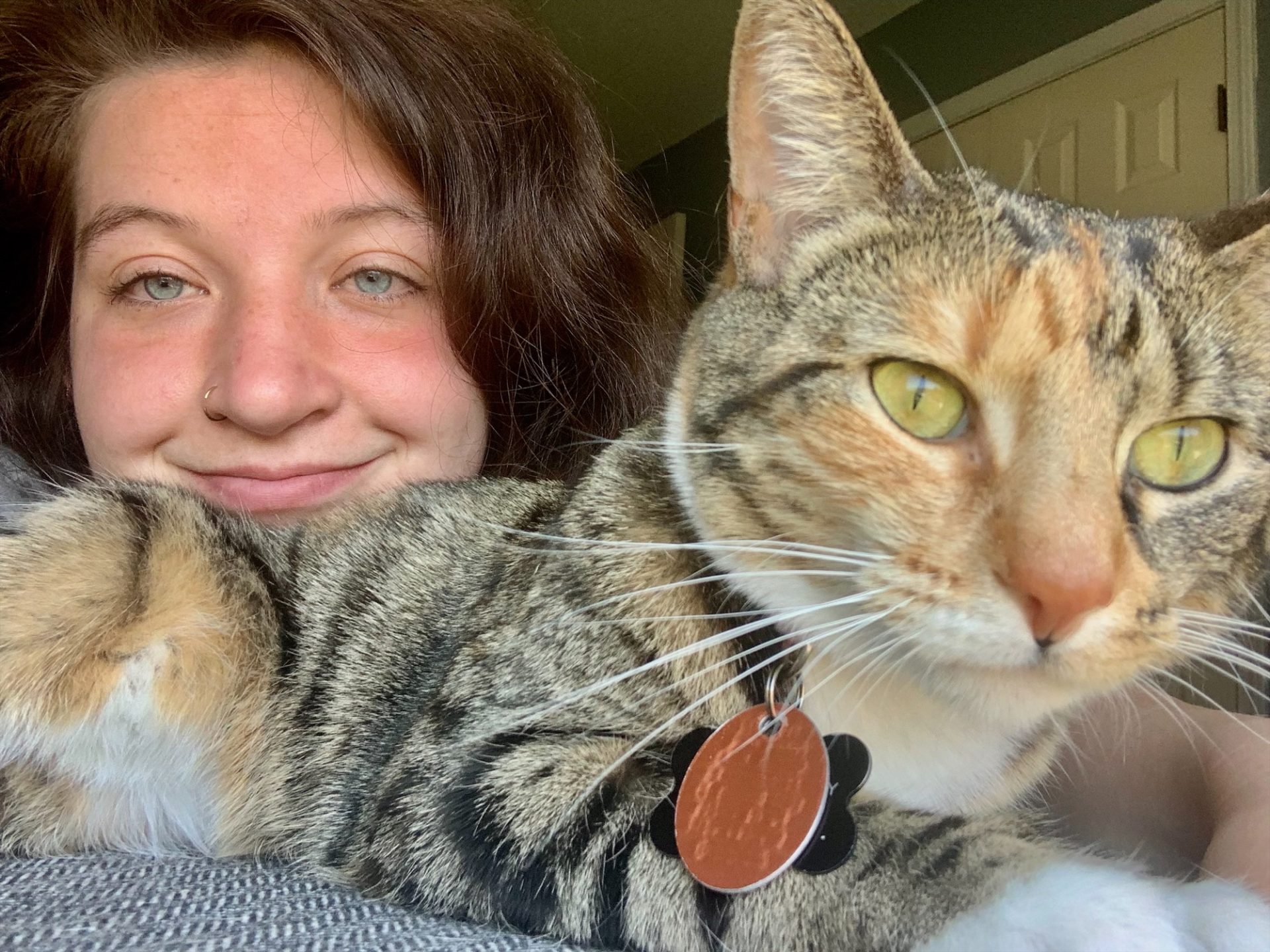 Kirsten Novotny | Admissions & Foster Coordinator
Kirsten has been working in the animal welfare world since 2016 when she started out as a kennel technician at a local animal hospital. She joined the Great Plains team as a member of Animal Care but has experience as a foster manager from previous years at a different rescue. She has her Bachelor's in Animal Science from Kansas State University. She has one dog and two cats, one of which is a foster fail!
Some of the most common foster needs are:
Pregnant or nursing moms
Any pets under eight weeks of age (including bottle babies)
Post-operative care or recovering from illness or injury
Pets who are shelter stressed or dealing with other behavior issues
Pets who need socialization to learn how to trust humans
Great Plains SPCA Top Paw Foster of the Month
The Endsley Family
The Endsley's have been fostering with GPSPCA for close to three years. 

They are always ready, always ready, to drop anything and rush to the shelter to take home mama kitties and their babies! 

They have over 1,424 foster hours 

Lily, the youngest Endsley foster, provides much love and socialization for all of the pets that her family fosters! 

The family has also fostered some of our kitties with ringworm, which can be a real challenge! 
In the Endsley's words: Fostering is so much fun and we just love to love on the animals and set them up for a great future. 
Kathi Theiss
Kathi has been fostering since pre-GPSPCA!
Fosters some of the most difficult/high-level behavior dogs
Promotes long-term dogs big time
Handles all aspects of meets with potential adopters
Provides support to us by volunteering, foster-ing, and monetarily backing GPSPCA.
In Kathi's words: Fostering: It is the best feel-ing when a dog that is struggling at the shelter is a totally different dog in a home environment. It's even better when they get adopted to a loving home. Nothing beats that! I recommend people try furlough/foster-extremely rewarding. 
Wally (left) was one that taught me a lot and was a team effort with volunteers coming to my home to help me with his fear of strangers. Communication between staff and volunteers is so important to help the dog find his good match. 
Katie Roberts
Katie has been a foster with GPSPCA for a little over a year. She and her partner began by fostering two kit-tens with ringworm. It is hard to place RW kittens as they can be contagious to humans as well. After that first pair, she quickly accepted another RW foster kitten. Katie also took on the challenge of fostering some bottle puppies, learning the ropes of bottle feeding along the way. Since then, she hasn't stopped! Katie has fostered several more puppies and kittens, she loves to drop off one litter, and pick up another! Katie has also taken three different shelter dogs to her home for day-long playdate with her dog, including long-term husky mix Nena. Katie has thrown herself into being an amazing foster mom and we are lucky to have her! 
If your family fits that description please fill out our online application or email our Foster Manager if you have questions that are not answered in the FAQs below.