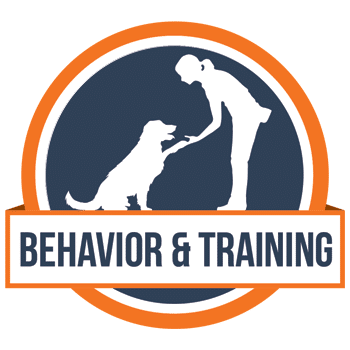 Great Plains SPCA's Behavior and Training Program works to keep pets in forever homes and prepare homeless pets for adoption. The behavior and training program adds tremendous value to the community and Great Plains SPCA's lifesaving mission through public classes, staff and volunteer training, enrichment programs for shelter residents, and behavioral support to adopted dogs and their new pet parents. You can also support the Behavior Team and their training by contribute to their enrichment needs through their Amazon Wish List. Click on the button to see what items they need.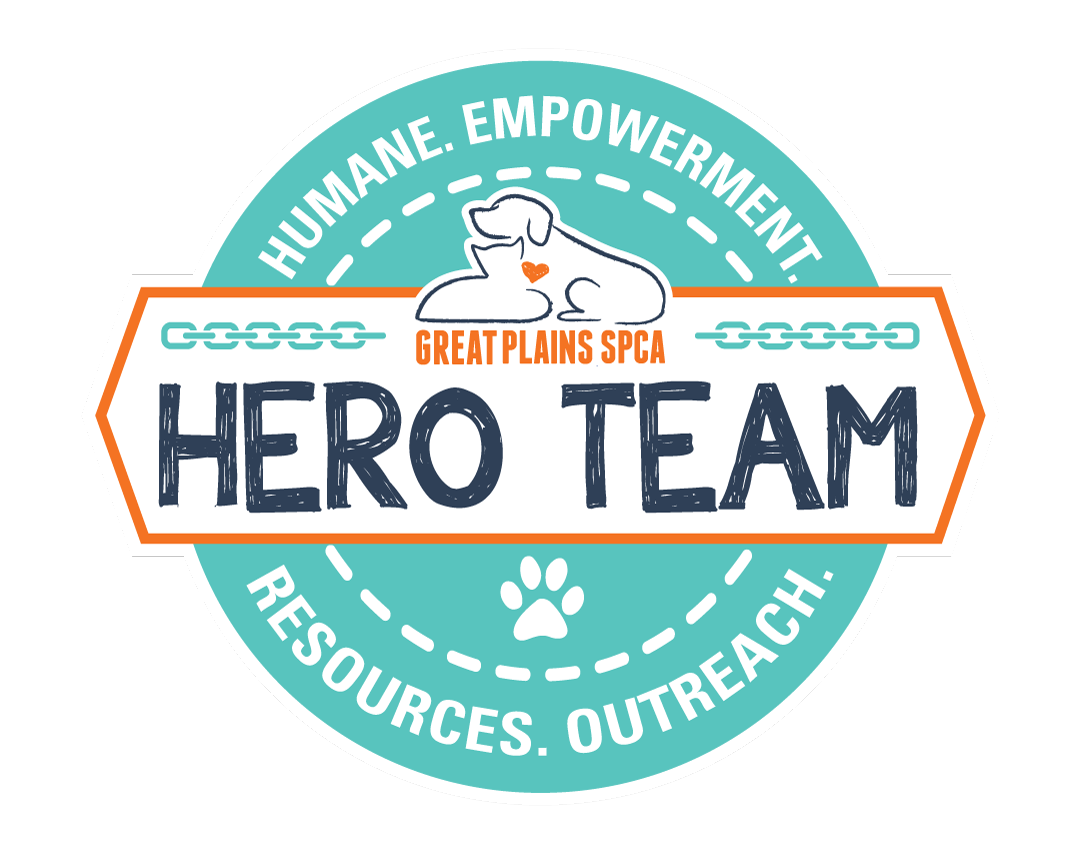 Our HERO (Humane Empowerment Resources Outreach) Team is a distinct program in the Kansas City Metro that works to improve communities through education and outreach. With a humane, non-judgmental approach and the proper resources, our team is committed to helping improve the lives of the pets and the people who love them in our community.
We have seen virtually every situation, whether it is an outside dog living year-round without proper shelter; a pet owner who loves their pet, but cannot afford to buy pet food, or community cats who need to be spayed or neutered. Many of the animals served through this program have owners with limited financial resources – yet many have huge hearts. With a little education on how to better meet the needs of their pets, and the importance of spaying and neutering, we have been able to turn some "less than ideal" situations into success stories.
Please contact our HERO Outreach Team at hero@greatplainsspca.org for more information, if you are concerned about a pet in the community, or if you know of a pet who needs:
Food assistance to keep from going hungry
Shelter or straw for appropriate outdoor housing
Relief from being chained
Community Cat Trap Neuter Return information and support
Advice for behavioral issues
Through education and advocacy our team strives to build awareness, address community concerns, and help reduce pet overpopulation.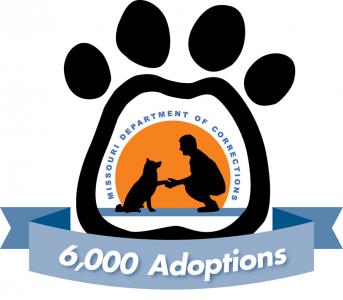 We are thrilled to be participating in the Missouri Department of Correction's Puppies for Parole Program, in which selected offenders in Missouri Correctional Facilities have the opportunity to become trainers to shelter dogs. Puppies for Parole is a 12-week program that allows Great Plains SPCA adoptable dogs to receive one-on-one training and socialization from select offenders while living at a Missouri Department of Corrections Facility.
In Puppies for Parole, dogs learn basic obedience skills, receive plenty of exercise and live with their trainers full time. The program increases adoptability of the dogs that participate and promotes adoption to a broader community. Since the program started in 2010, more than 5,000 dogs have graduated from training and have been adopted.
The program also benefits the participating offenders, teaching them vocational skills and responsibilities, providing an opportunity to give back to the community and decreases recidivism rates after release, among many things.
Participating dogs can be adopted anytime during the program by contacting the Puppies for Parolees Coordinator, Michelle Rice at (816) 632-2727 ext 1343 or email michele.rice@doc.mo.gov. Please allow 2-3 business days for a response when making inquiries with the program coordinator. If the dogs are not adopted during their training session at the correctional facility, they will return to our Pet Adoption Center and be available for adoption.
Lost Pet & Admissions Center
Lost or Found a Pet
Great Plains SPCA operates in partnership with Lost Pet Registry KC to help reunite people with their pets.
Reclaiming Your Pet
When you come to reclaim your pet, there will be reclaim fee. Our top priority is to provide your pet with the care they deserve while maintaining the health of our entire population. Your reclaim fee helps to cover some of your pet's care and allows our organization to continue our Lost Pet Reunions program.
When you leave with your pet they must be wearing a collar and leash, which you can bring from home or purchase from us.
Surrendering Your Pet
We understand that there are certain situations in which you may need to surrender your pet. If there is a way we can help keep the pet in your home, we are happy to offer you ideas and support. If you have decided you must surrender your pet, we are here to talk you through your options. Please call our intake team and they will walk you through the steps.