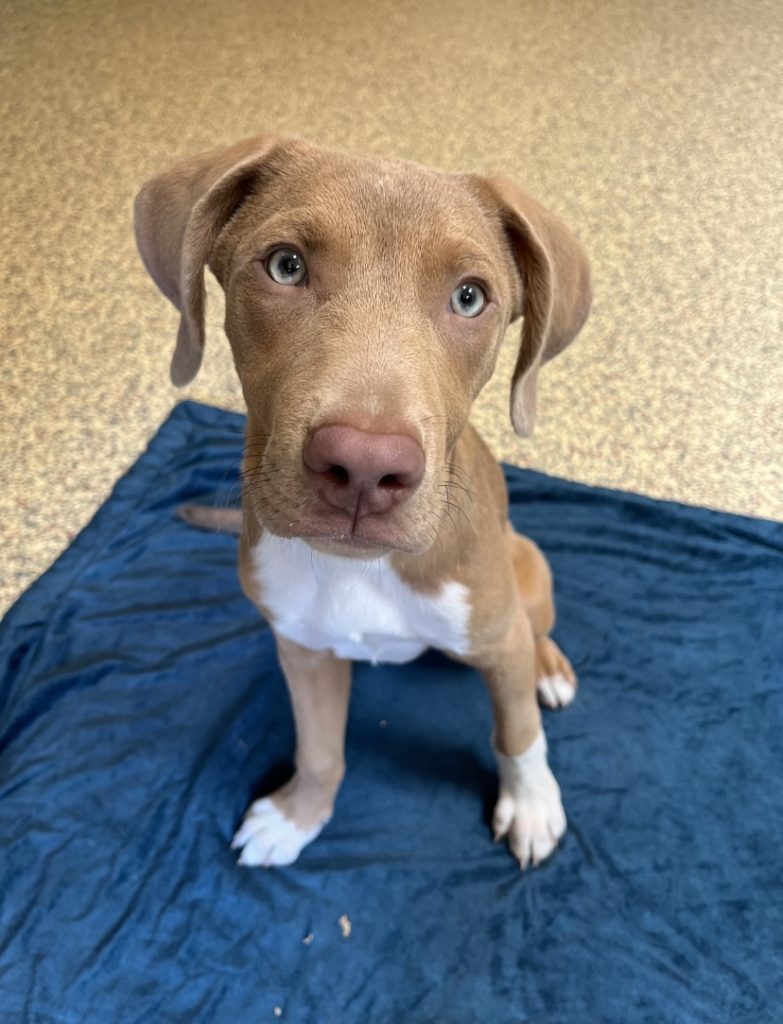 Lil Will is our seventh longest term dog at only seven months old. He had the odds stacked against him when he was born with a blood vessel wrapped around his esophagus. When he was only two months old, he had surgery at a specialty veterinary hospital to fix this condition and save his life. The surgery was a success and Lil Will's only special need is that he is on a diet of canned food only. Lil Will has been living in a Foster home, but still no one has stepped up to be his forever family. Having a dog with a special need can be a daunting commitment for many people.
But we will not give up on Lil Will! We know that he is worth the little extra effort! This special pup is healthy, already housetrained and knows several commands. He loves kids, other dogs and cats! He will make a wonderful family dog and it hurts our hearts to think that he might have to spend any more time as a homeless puppy, but we will be here for him, no matter what.
Please consider contributing to our Lend A Paw campaign where our goal is to raise $350,000. Your donation makes it possible for us to provide food, care and shelter to so many pets like Lil Will, regardless of how long it takes to find them their forever homes.