Adoption Center Retail Store
All of our currently available retail products and pricing are listed below. We also offer animal care package bundles. Our Cat Care Packages start at $30. Our Dog Care Packages start at $75.
If you have any questions or would like to purchase any items for pick-up, please contact our Adoptions Team or call us at (913) 831-7722.
Our goal is to ensure that every pet goes home healthy and happy. That means nourishing every pet that arrives at your shelter with quality nutrition. We are proud partners with Hill's Food, Shelter, Love program which provides training, shelter visuals and Hill's® brand pet food for our shelter pets. For pet owners, we offer useful adopter bags with coupons, as well as training and pet parent tips at Hill's New Pet Parent website.
We believe that making premium nutrition accessible to every shelter — and every pet — helps send them home faster.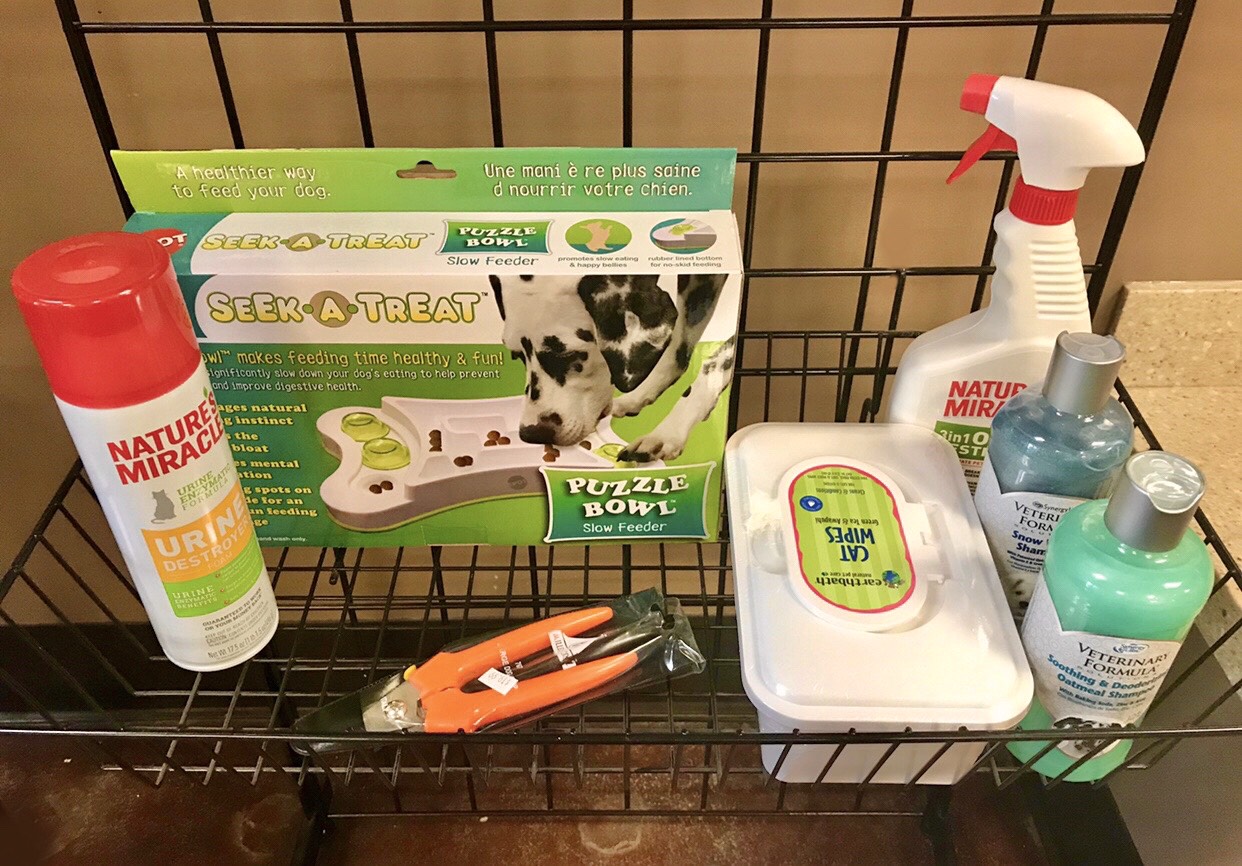 Earth Rated Poop Bags

$3.99

Large Nail Clippers (orange)

$4.99

Natures Miracle 3-1 Odor Destroyer

$8.99

Window Mounted Cat Bed

$17.99
Triple Strength Dirty Dog

$9.99

Soothing & Deodorizing Oatmeal

$9.99
Large Petmate Litter Scoop - White

$2.99

Large Petmate Litter Box - Grey

$8.99

Petmate Litter Pan Starter Kit - Large

$15.99

Cat Tails Cat Litter 25lb bag

$9.99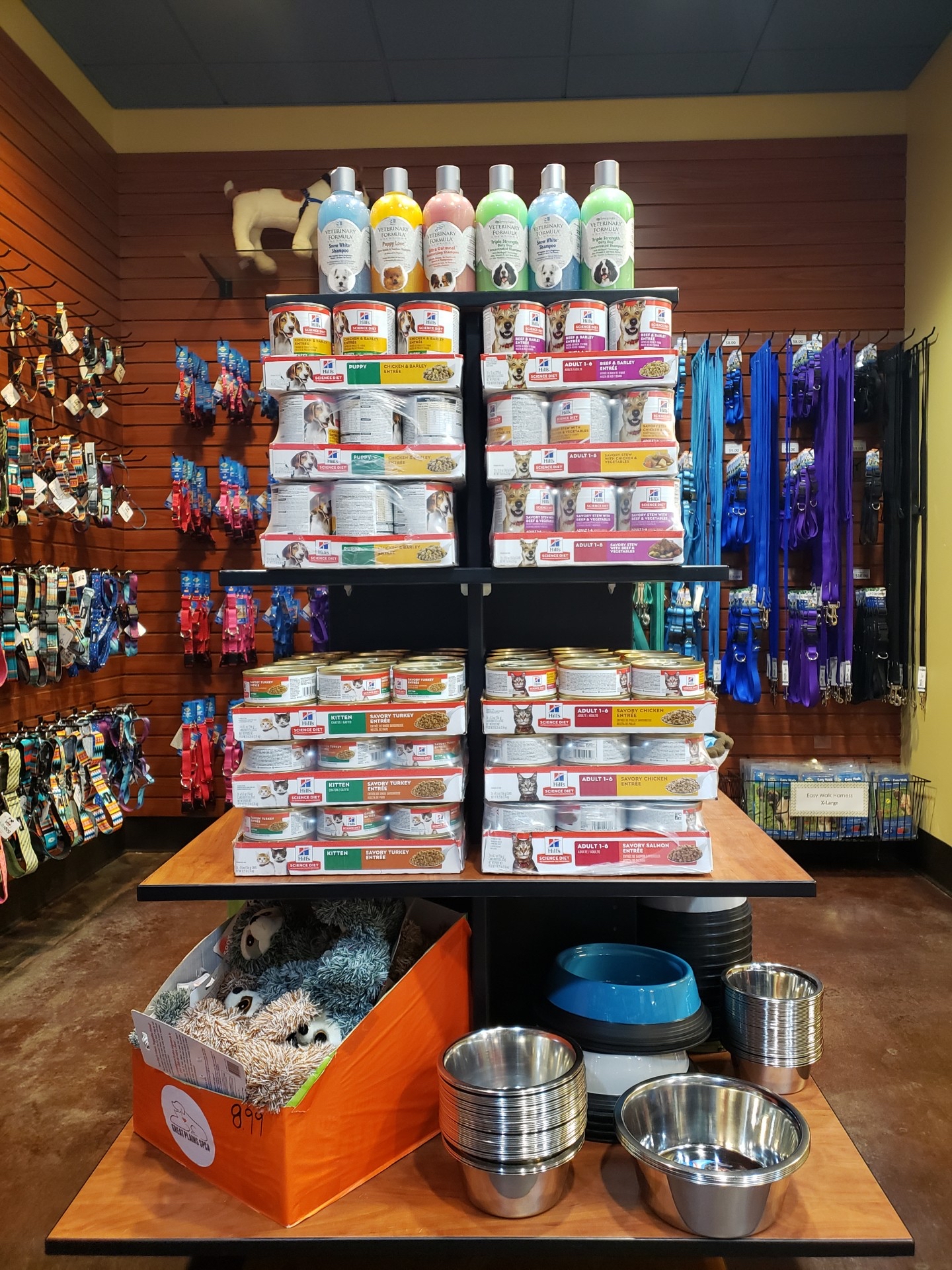 Puzzle Treat Dispenser

$13.99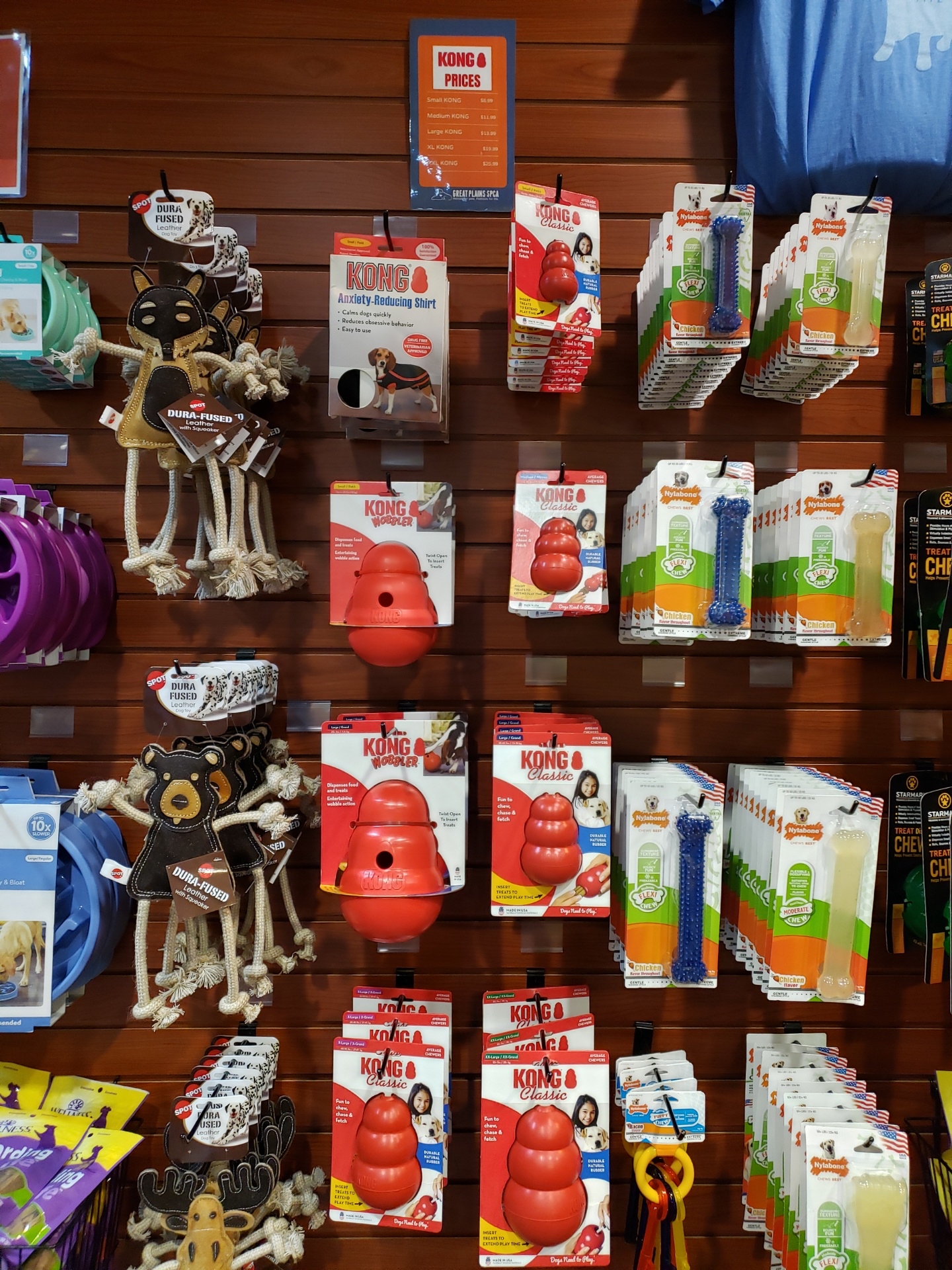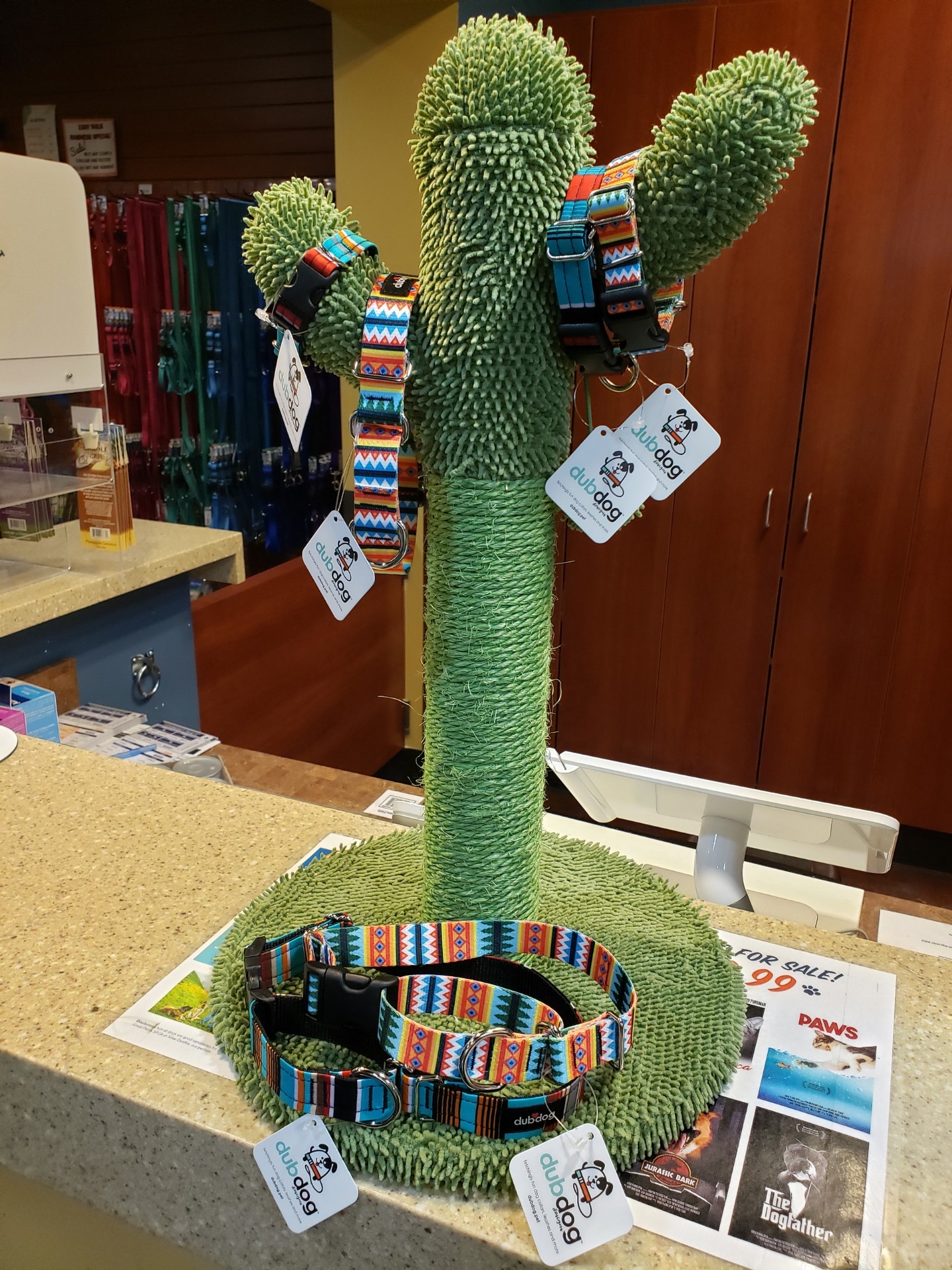 Ba Bird Super Refill

$4.99
Kong Naturals Cat Scratcher

$6.99

Kong Naturals Incline Cat Scratcher

$9.99

Four Paws Super Catnip Scratching Post

$21.99
We Also Sell Apparel for Humans!
Are you a proud pet lover and want to show it? We sell Mission Driven and Great Plains SPCA branded shirts that let the world know how much you love pets!