At Great Plains SPCA we want all animals to live out their best life in surroundings that meet their physical, mental and social needs. On occasion there are cats who don't prefer the confines of life as a housecat. These working cats need special living situations to fulfill their purpose. This may be a barn, warehouse or other business where there is a need for rodent control. When you provide a place for a working cat you are saving a life and the cat is providing a valuable service. Many working cats build a bond with their caretakers and grow to be wonderful companions.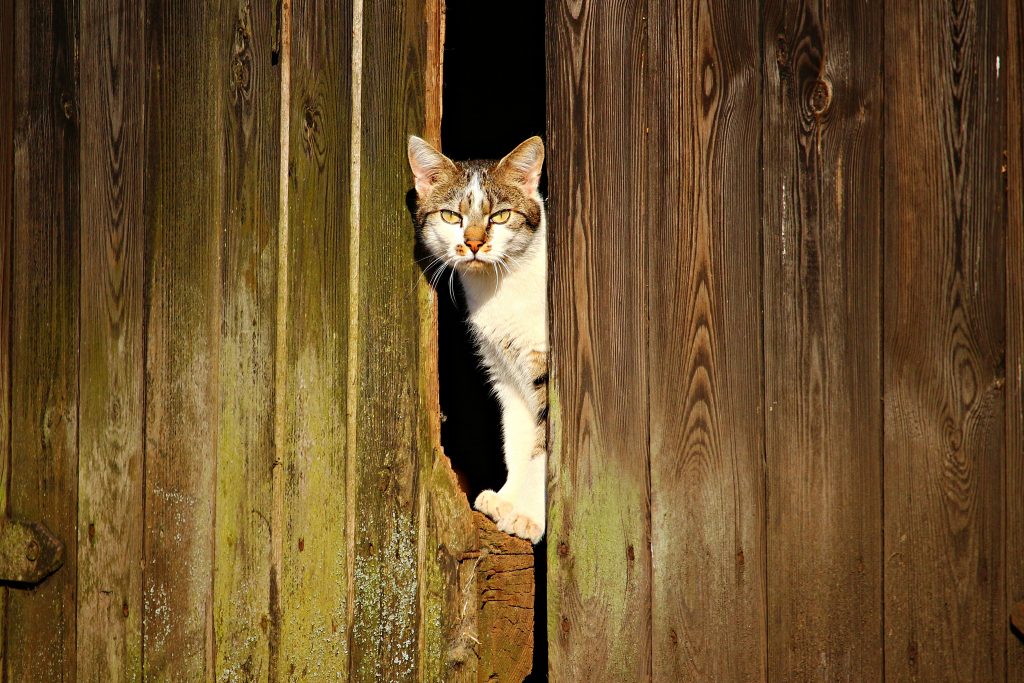 A few things to know about the cats in our Working Cat program:
We don't always have working cats available for adoption, but we can provide contacts at other rescues that may.
We do not take in cats for the purpose of the program.
Cats that are suitable as household companions and kittens under six months of age will not be adopted out to barn homes.
Cats who are considered for the program have proven to have continuous inappropriate litterbox habits, feisty behavior patterns, and/or prefer to be isolated/independent from human companionship in an indoor setting.
If you would like to adopt a cat through this program, please fill out the form below.
The cats in our Working Cat program are spayed or neutered, vaccinated, and given initial prevention for heartworm and fleas. Adult working(barn) cat adoption fee is $60 and the kitten working cat adoption fee is $80 to cover medical costs and care.
What you will provide for your working cat:
Appropriate shelter to escape harsh weather conditions and predators
Daily food and water – cats cannot live on hunting alone
Veterinary care as necessary
A secure enclosed area to keep them the first two to four weeks of acclimation to the property